Posted on: 9 December 2010
By:

Connor Gibson
The fossil fuel industry knows that its time is running out.  While their influence and profits are still enormous, we can see from increasing shifts to unconventional extraction methods--hydraulic fracturing, deepwater drilling, tar sands mining, and other examples--that easily accessible fossil fuels are dwindling.  That's a pretty clear indicator that they will not last indefinitely, before even considering how burning dirty fuel to the last particle will cook the Earth, not to mention the casualties along the way.  You know, like the Gulf of Mexico, or the people of the Athabasca watershed, or those whose wells are now full of poisoned [PDF] or flammable water.
Unfortunately, for people who care about the future of humanity and the vast variety of species were are dragging to extinction [PDF] through the climate crisis, profit is the key factor for fossil fuel barons and their influence peddlers.  With time running out and industry insiders well aware of it, Big Fossil is focusing on how to preserve itself for as long as possible.  Creating a public relations war over the seriousness of global climate disruption has been the keystone tactic in this process. 
Companies recognize the benefits of investing in public doubt, and unfathomable sums have been dumped into this effort across the board, whether through the grossly unapologetic Koch Industries or ExxonMobil, or more slyly by the likes of Chevron or Duke Energy.  Industry misinformation is then pushed to the public through astroturf front groups (like the Koch-funded and -founded Americans for Prosperity), through advertising campaigns (like those run by the American Coalition for Clean Coal Electricity), and by hiring "scientists" or "experts" with that special lack of integrity and credibility that allows a person to earn money at the expense of a far, far broader population.  As this happens, Congress and federal offices are constantly being filled with polluter servants instead of public servants, taking massive campaign donations or cutting career deals in order to further enrich Polluters, Inc.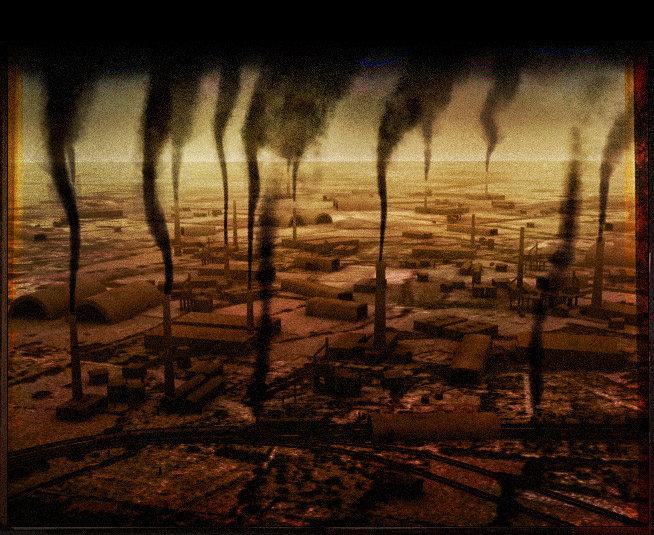 As if the battle wasn't uphill enough, we now have witnessed the first round of elections post-Citizens United, in which powerhouses like the U.S. Chamber of Commerce raised tens of millions of dollars from the corporate titans it serves and funneled the money into attack ads, sending a warning message to politicians who aren't bending over backwards for big business, if not delivering a crippling blow to their election campaigns. 
Now wouldn't be a bad time to look up the definition of "democracy."  Google it now, before net neutrality is a thing of the past.